Online Workshop "Mobility and Logistics in the Era of the Coronavirus Pandemic" was Successfully Held

On December 11th, 2020, the online workshop themed "Mobility and Logistics in the Era of the Coronavirus Pandemic" (click here to visit the workshop website) was successfully held. The international workshop was jointly organized by Dr. Simon Hu at Zhejiang University-University of Illinois at Urbana-Champaign Institute(ZJUI) and Professor Michael GH Bell at the Institute of Transport and Logistics Studies (ITLS) of the University of Sydney. The workshop with seven themed speeches isseeking for different ranges of approaches, assumptions and research priorities concerning the resilience of existing mobility and logistics systems under the pandemic situation. The purpose of the workshop is to explore the potential of innovative technologies, such as autonomous vehicles, shared mobility services, and intelligent transportation systems, to relieve the urban mobility and logistics problems in the pandemic era. The workshop was strongly supported by Institute of Intelligent Transportation Systems, Zhejiang University(IITS) and International Business School, Zhejiang University(ZIBS).
The workshop invited seven distinguished scholars at home and abroad to share their latest research, including Professor Yang Hai from Hong Kong University of Science and Technology, Professor Ouyang Yanfeng from the University of Illinois at Urbana-Champaign, Professor Nikolas Geroliminis from the Swiss Federal Institute of Technology, and Professor Jan-Dirk Schmoecker from Kyoto University. More than 140 experts and audience at 70 universities/institutes (i.e. Cambridge University, Imperial College London, University of Sydney, University of Illinois Urbana-Champaign Campus, University of Hong Kong, Hong Kong Polytechnic University, Tsinghua University, Tongji University, Sun Yat-Sen University, etc.) in over 20 countries and regions (i.e. China, Australia, the United States, Japan, Switzerland,etc.) attended the workshop. Participants gathered online to discuss and share.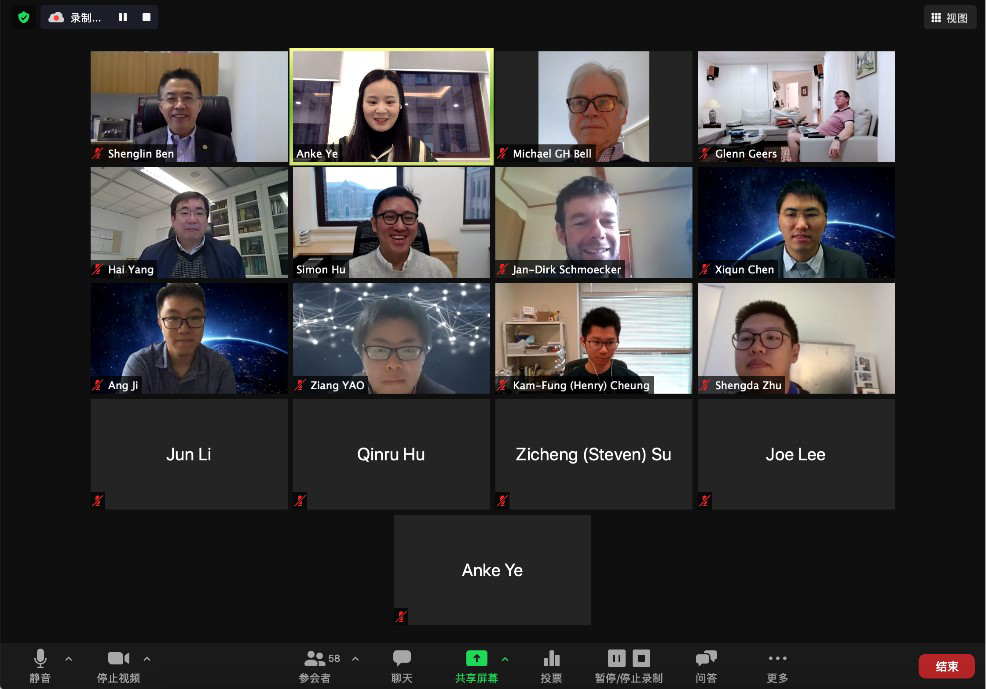 Professor Ben Shenglin, Dean of ZIBS, delivered opening remarks to express his consistent support for the innovative development of the interdisciplinary study of transportation and socio-economic. He raised ardent hopes for the future development of intelligent transportation.
Professor Michael GH Bell from the University of Sydney shared his thoughts on the future research direction of transportation in the era of COVID-19, and expressed his optimistic insights for society development in the post-pandemic era.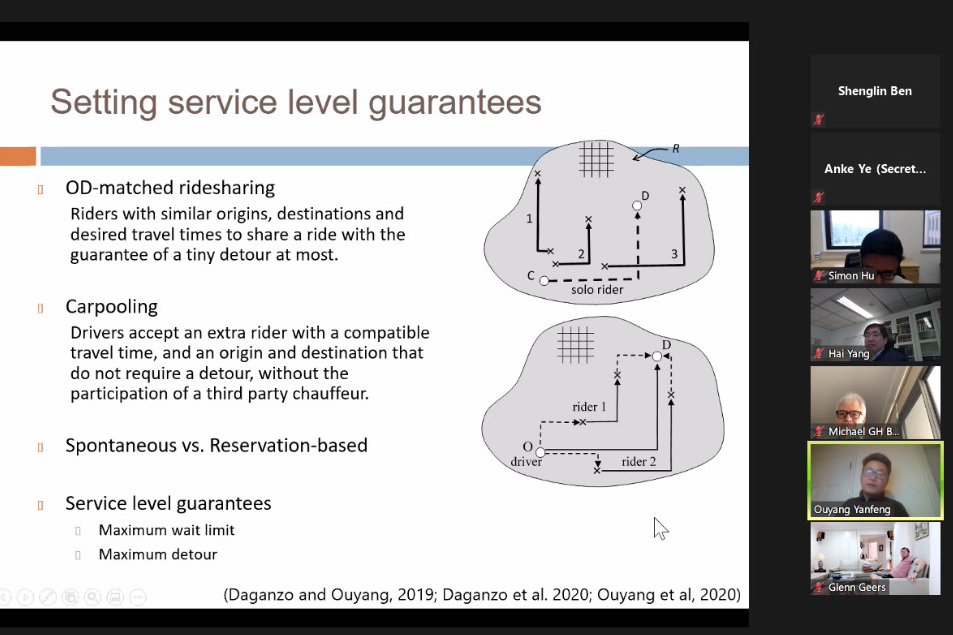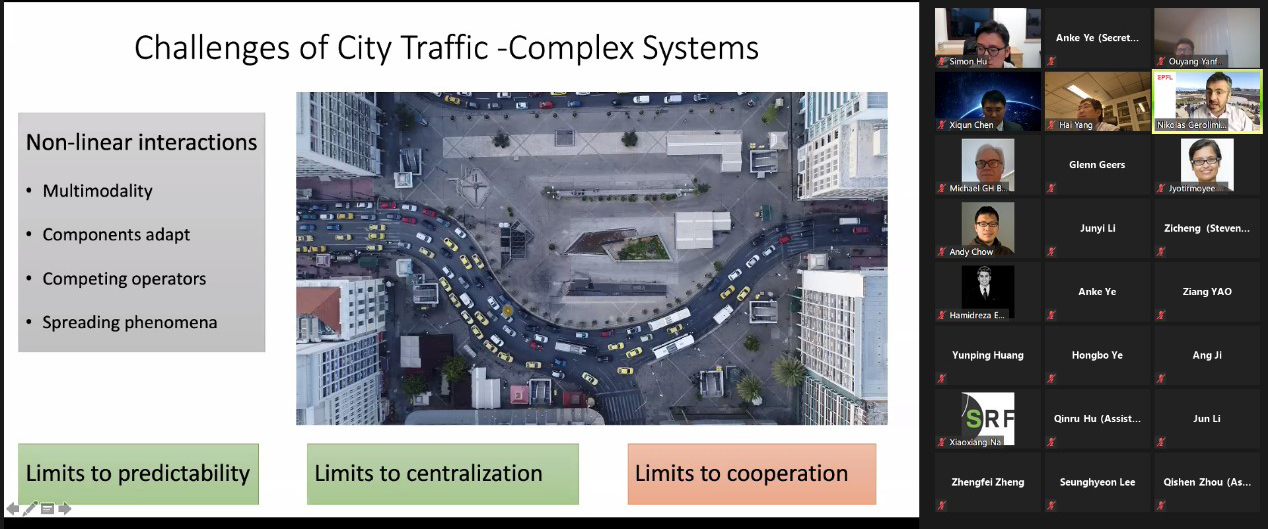 In order to encourage young scholars to deliver presentations with their innovated ideas and rigorous exploration, the workshop set up a student presentation session. Eight outstanding doctoral students from domestic and overseas were invited to share their latest research. Zicheng (Steven) Su from City University of Hong Kong, Li Junyi from Zhejiang University and Hamidreza Ensafian from the University of Sydney won the best student presentation award at the workshop.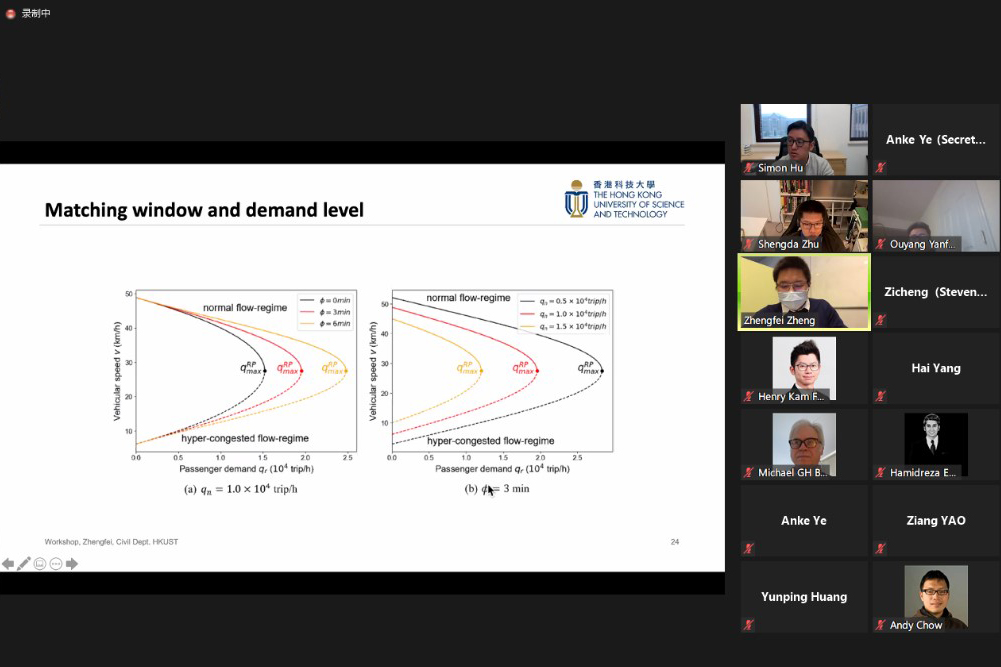 As an essential part of the "International Partnership Collaboration Awards (PCA)", China-Australia Cooperation Project, the workshop deepened the cooperation between Zhejiang University and the University of Sydney, consolidated the partnership between the two universities, and promoted transportation research and the development of international interdisciplinary cooperation in the field.